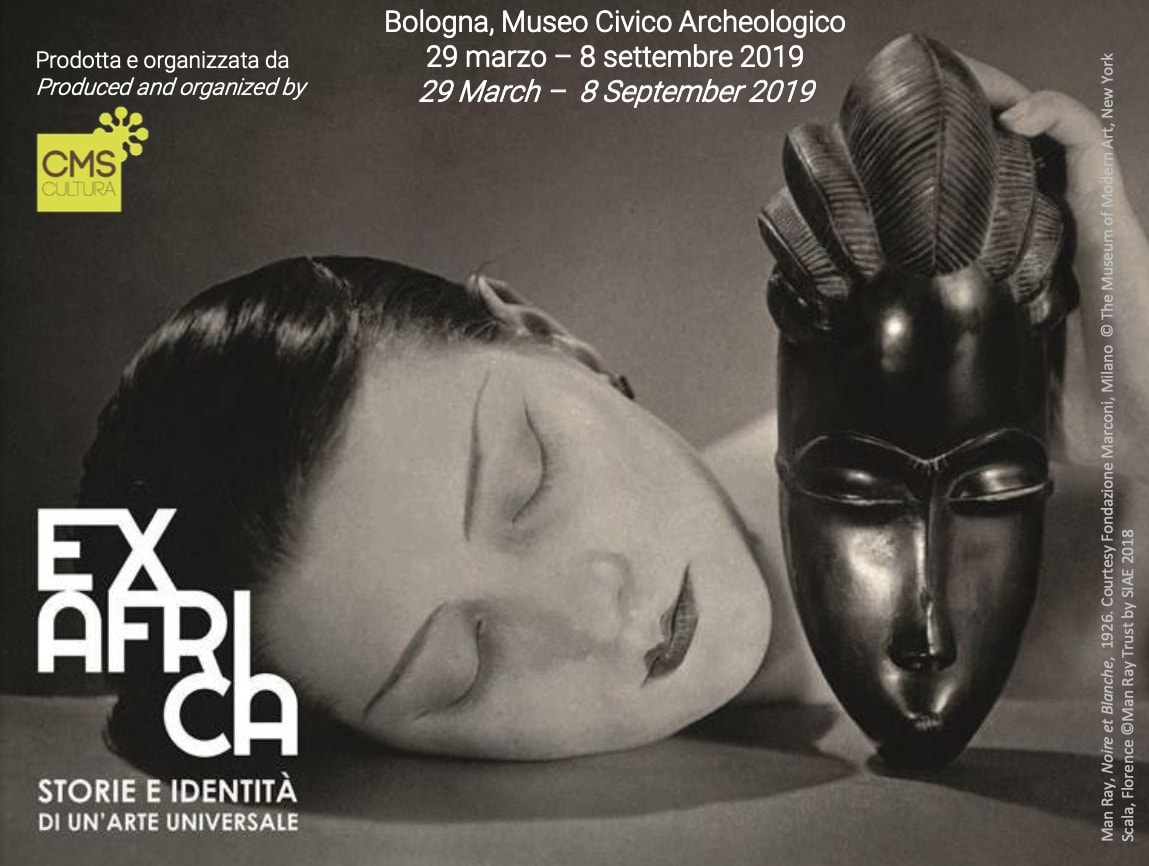 Bologna, Italy, Museo Civico Archeologico
https://www.mostrafrica.it/en/gallery/
Bernard de Grunne as Curator.
More info about Ex Africa exhibition
The intention of Ex Africa is to present the value of African art by reconstructing the historic and cultural context from which it originates, touching the legacy and influence of primitive art and so-called Art Nègre on early twentieth century European painting and its effect on contemporary African art.
"Mande Case, 1,000 years of Art in Mali: through ancient terracotta and wooden works, from Tellem and Dogon peoples, this section presents the most important medieval African statuary heritage, dating back to the eleventh century, for a story with timeless fascination."
Bernard De Grunne, Ancient Art section
Photo: Man Ray, Noire et Blanche, 1926, Fotografia new print del 1980Collezione privata, Courtesy Fondazione Marconi, Milano© The Museum of Modern Art, New York Scala, Florence©Man Ray Trust by SIAE 2018